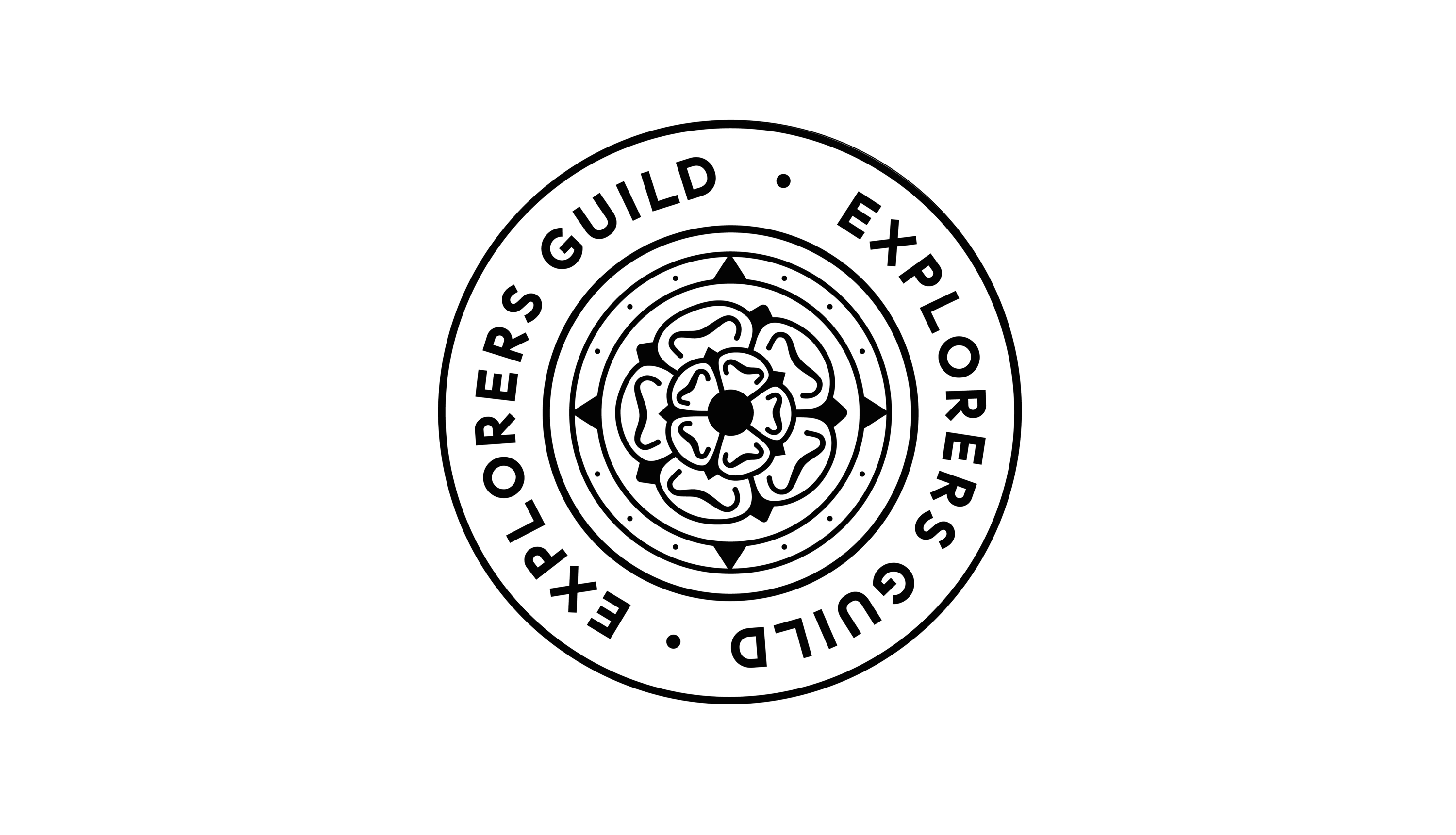 Our distillery's most extraordinary gins, direct to your door.
---
Bi-monthly box containing 2 x 20cl spirits from our experimental range.

Exclusive insights & offers from the Yorkshire Explorer Team

20% off and all purchases for members with unique members only code.

Beautifully presented, making the perfect gift

Highly coveted Explorers Guild Lapel with first box
---
YOUR MEMBERSHIP
What to expect from our Guild.
As a member of the Explorers Guild you will receive; a beautiful box directly to your door, containing two experimental 20cl Spirits and tasting notes. Perfect for the curious, adventurous sipper, our team of foragers and explorers will delight you with new, extraordinary spirits made with botanicals from across the world

With each delivery, our founder Callum will talk you through the story behind every gin and what to expect on the palate with his comprehensive tasting notes, as well as a range of cocktail suggestions to showcase the spirits full breadth of character.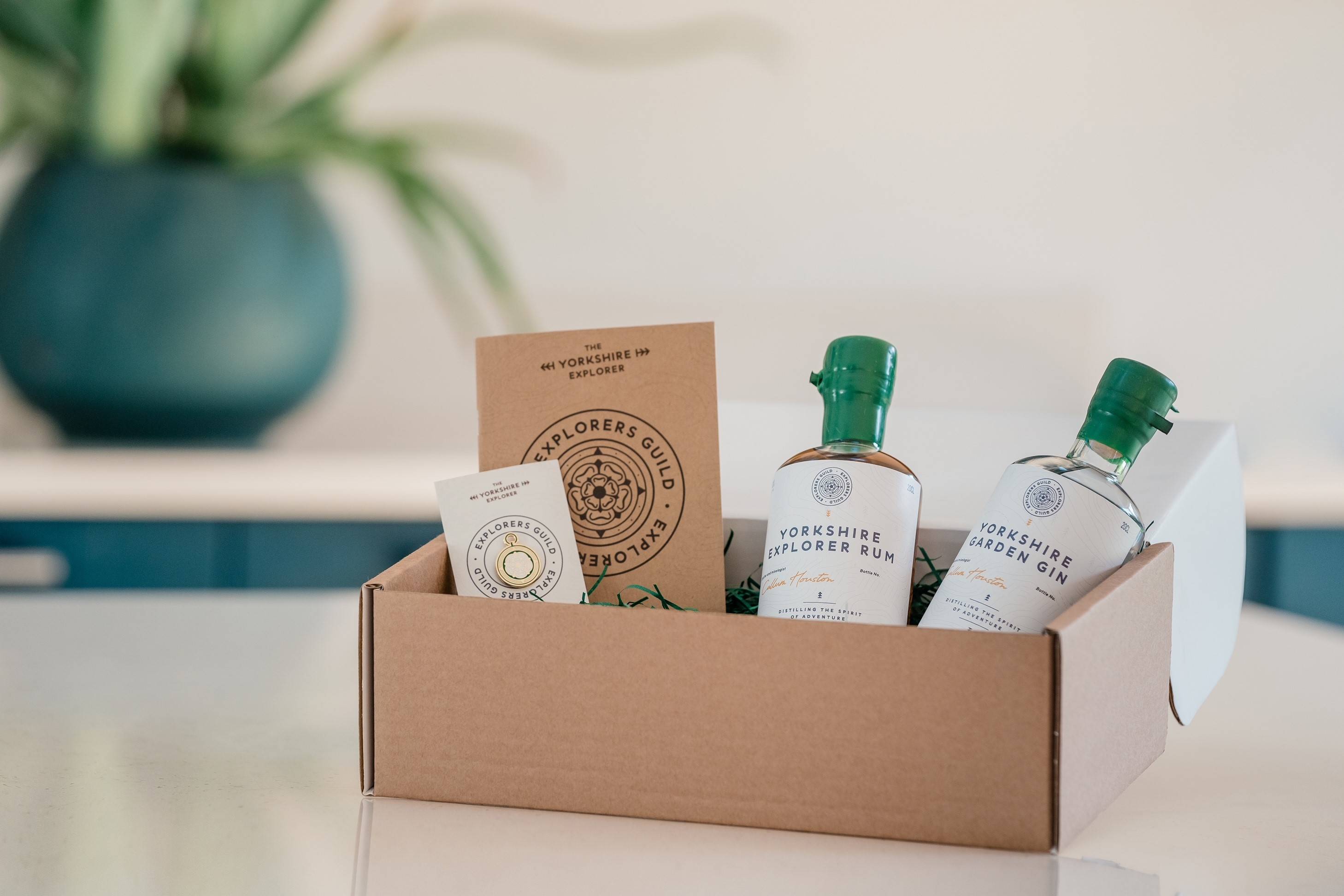 Purchase our April Guild Box
Purchase a one off April Guild box before 31tst March 2021
Receive 2 x 20cl Gins straight from our lab!
Our April Guild box will feature some of the best botanicals spring has to offer. We can't wait to show you what we've been working on!
Subscribe to our Guild box
Subscribe to our by monthly box and save 10%
By joining our Explorers Guild membership you will receive a delivery of 2 x 20cl Spirits every other month. Membership will be billed every other month from when you joined.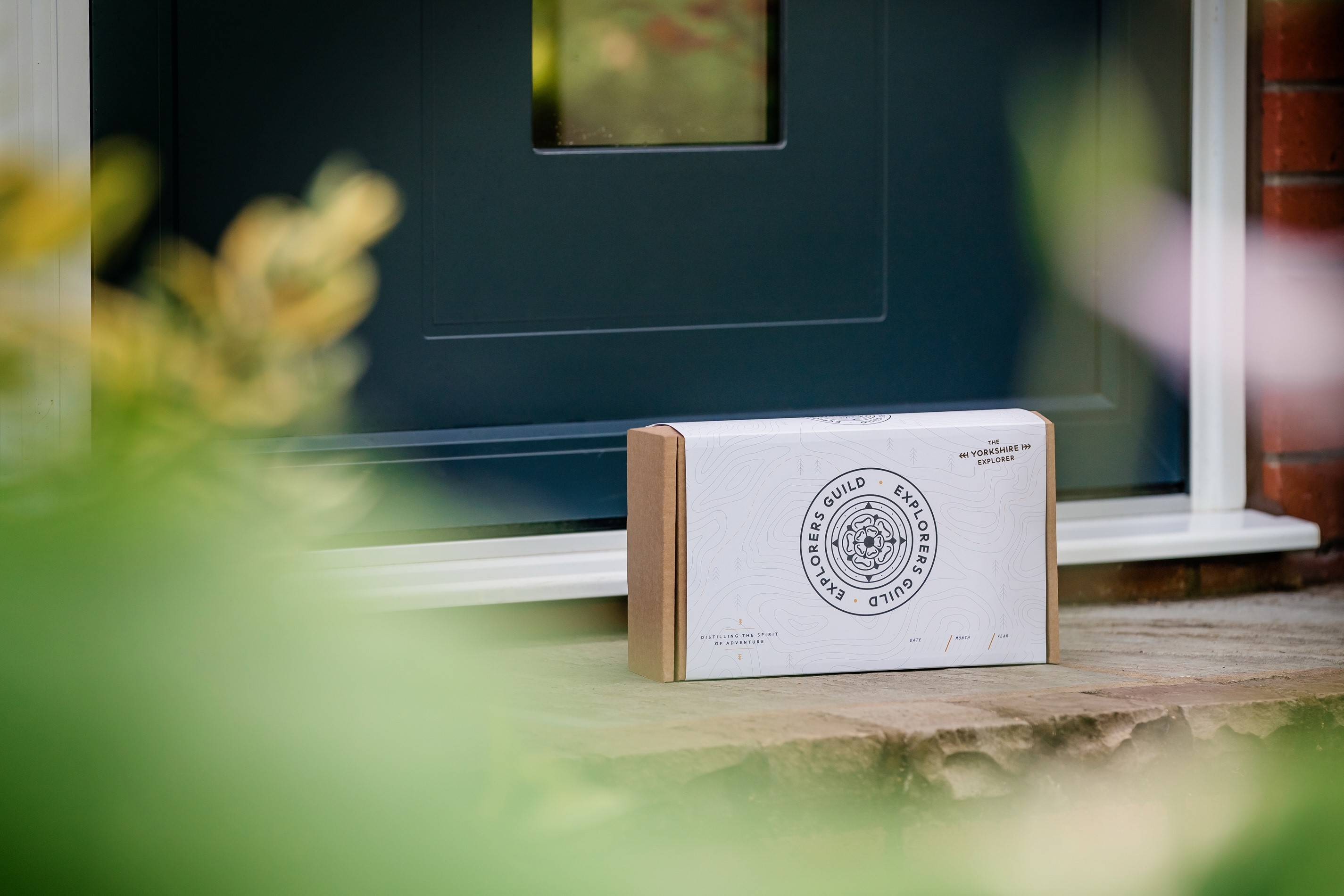 Best discovery of 2020. There are few things to thank for lockdown but Yorkshire Explorers Gin and the Guild is one exception for me
Susie Foster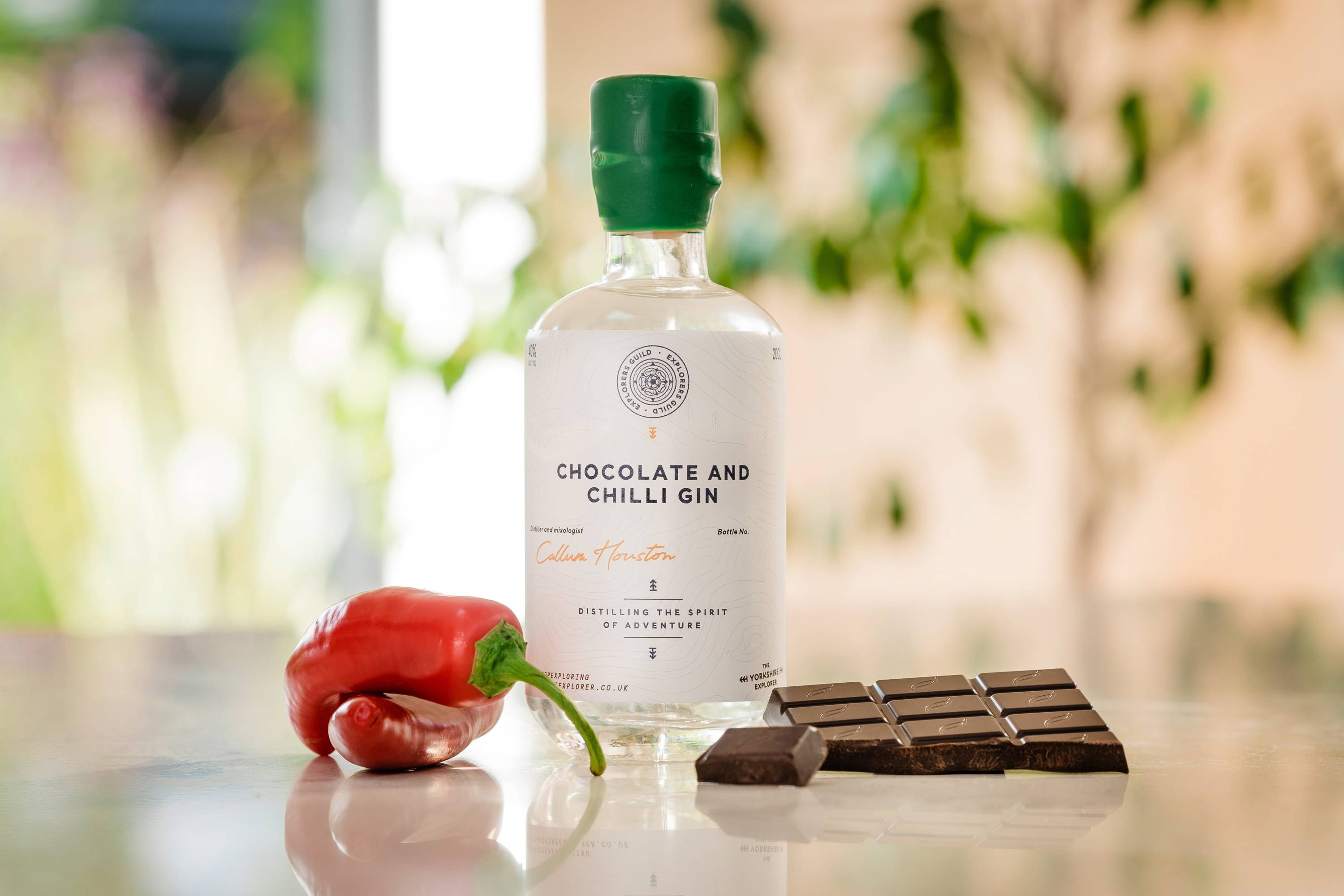 ---
Chilli and Chocolate Gin
This specially developed gin was created in our lab using 85% dark chocolate and real fresh chilli's from which we extracted the flavours using our rotavap.
The result is not as spicy as you might expect, this gin is more warm than hot, with a slightly sweet darkness from the chocolate and a midly bitter finish.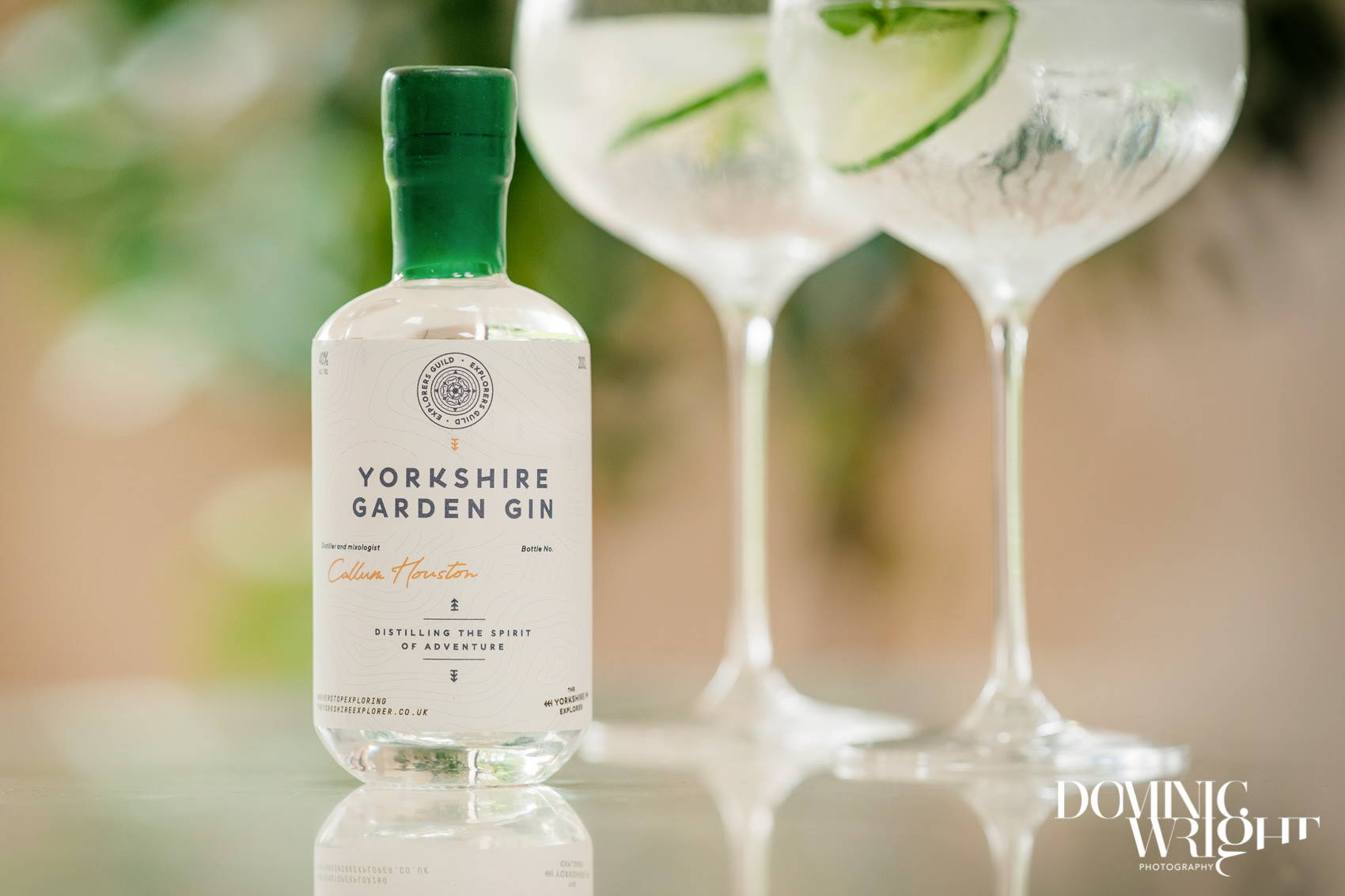 ---
Yorkshire Garden
The Yorkshire Garden gin, you'll be hard pushed to find a drink that's more quintessentially British. The taste of an English afternoon in the country with fresh elderflower, cucumber, lemon, mint and fresh pressed apple juice cold distilled to impart incredibly fresh and bright notes.
Taking a sip evokes images of endless summer days with cloudless skies, fragrant air and ripe fruit. Cooling and refreshing, sweet and subtle, this is a gin that tastes exactly how you want the sound of clinking glass on a long, hot day to taste.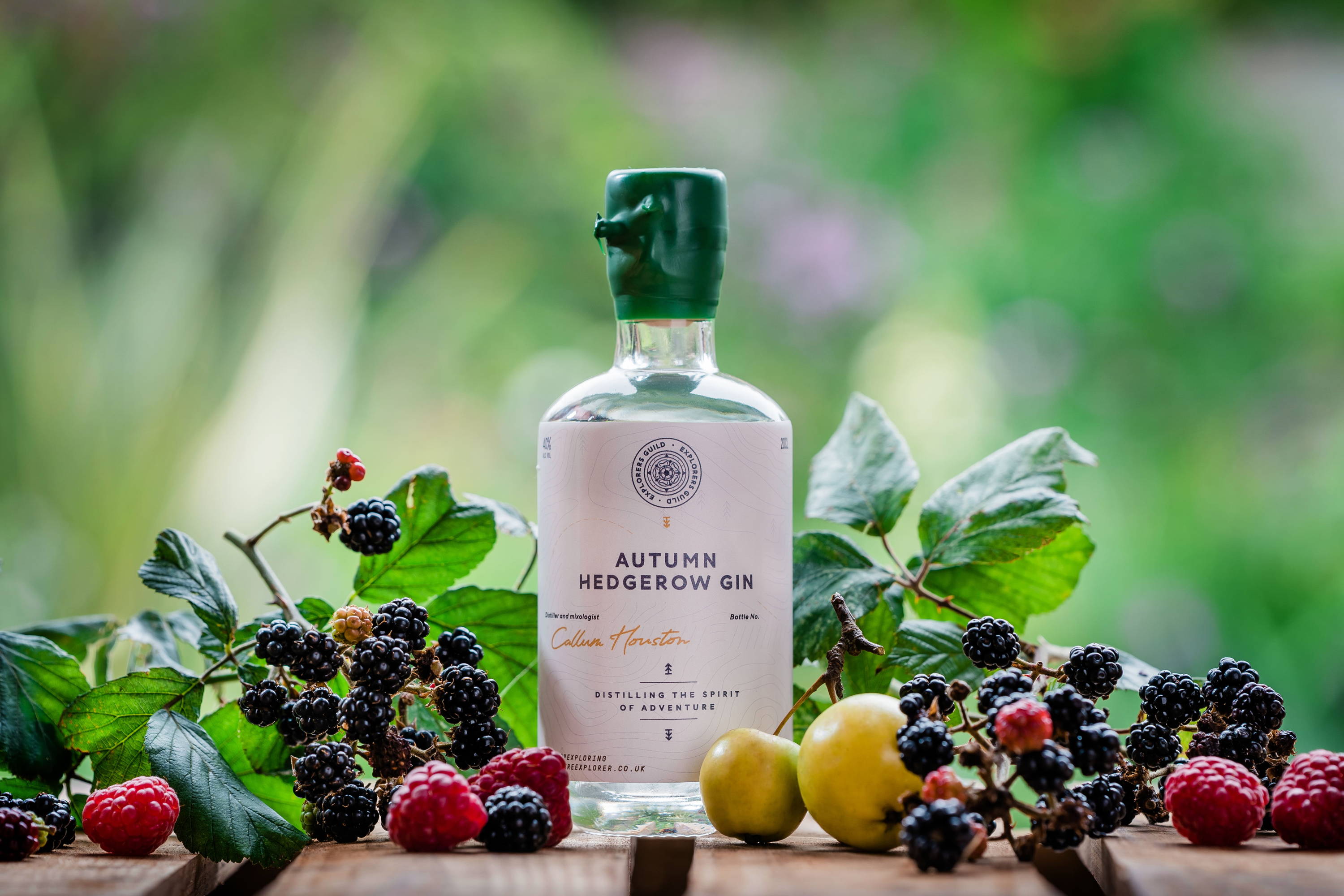 ---
Autumn Hedgerow Gin
Sweet and bright notes of Apple and honey combine with the fruity tones of blackberry, raspberry and mulberry to deliver a sweet and crisp gin.

Reminiscent of all the things we love about Autumn.